About
We all have that pile of prints… That stack of albums or just a shoebox full of memories that are just sitting around, gathering dust. Lets get those prints from you and scan them in!
Get them all prepped and color corrected and ready to share.
1. How to get started?
Grab those old albums … Box full or even bag full print prints …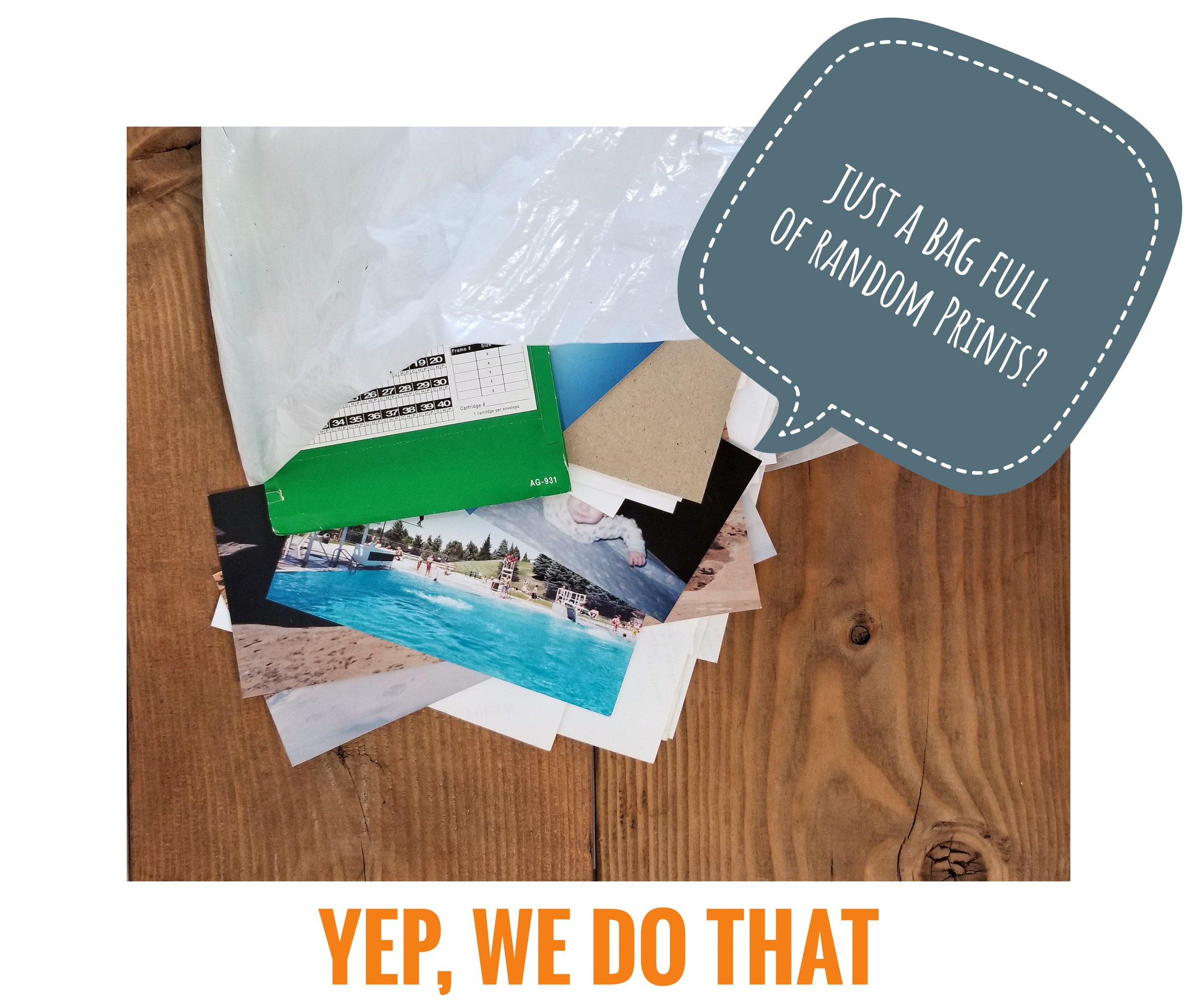 Just a bag of chaos and loose prints?
Bring em on! - Unless there is any specific way you would like to organize them before we scan.
A loose bunch of clean prints is 100% fine.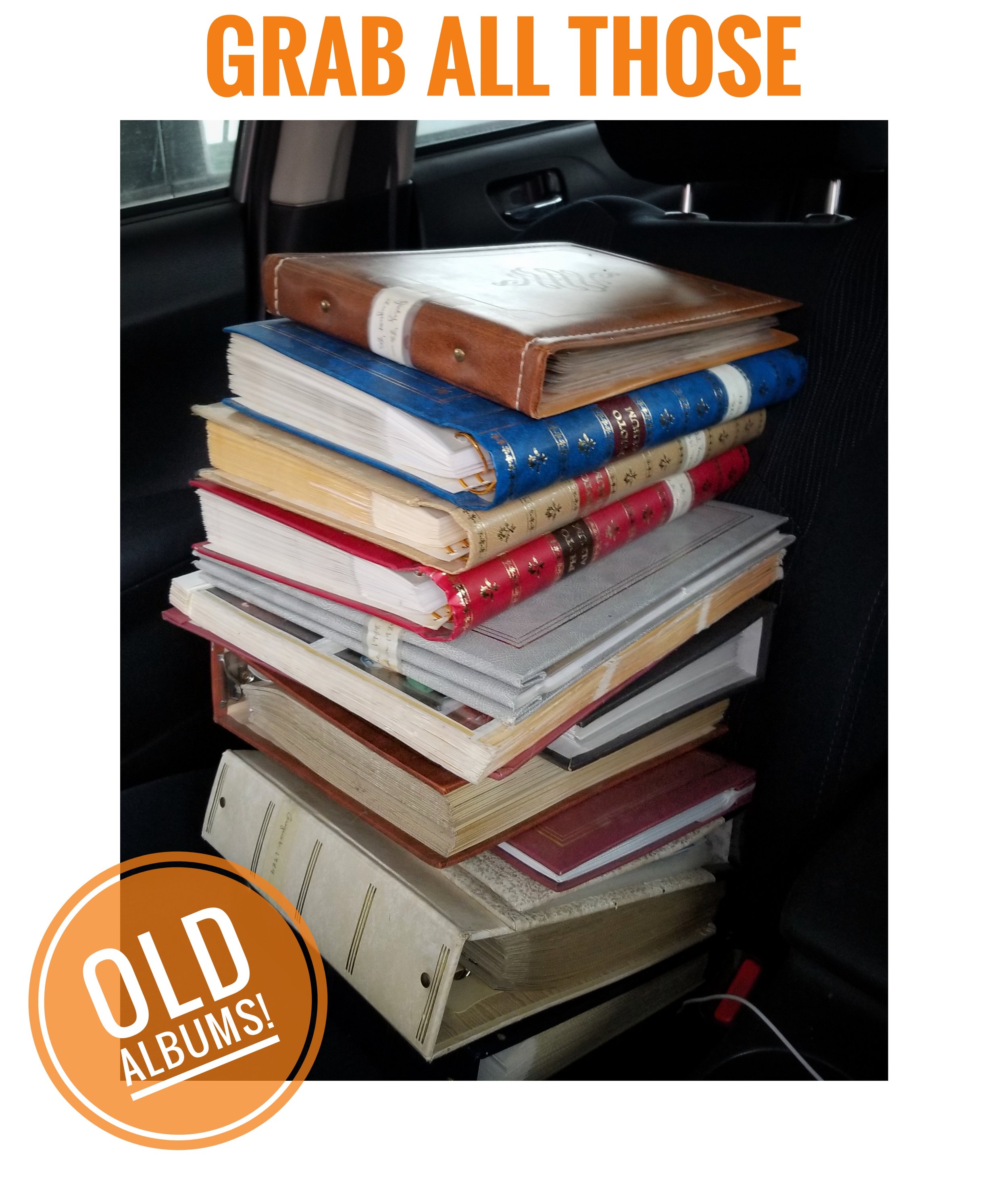 1. Get all those 3x5" … 4x6" … 5x7" prints out of those albums
**Separate into piles any way you want to have them scanned / how you would like to keep them organized!
(By Occasion, By Date etc…)
Make sure the
prints are clean!
Make sure that there is no adhesive goo.
No dirty, gritty prints as they can jam in the scanner!
If the prints cannot be "shuffled" around like a deck or cards…
They probably have too much gunk on them.
And cannot be scanned until they are cleaned.
Some prints are too thick and will not be able to be scanned. Contact me if you have questions.
2. Scanning! What to expect with images with your JPEG scans
Two Versions of the scanned print - 1x Original Color and 1x "Corrected" File for color and white balance fixes.

(Gets rid of some abnormalities, gets rid of some of that 70's look, gets more accurate colors and more pure whites)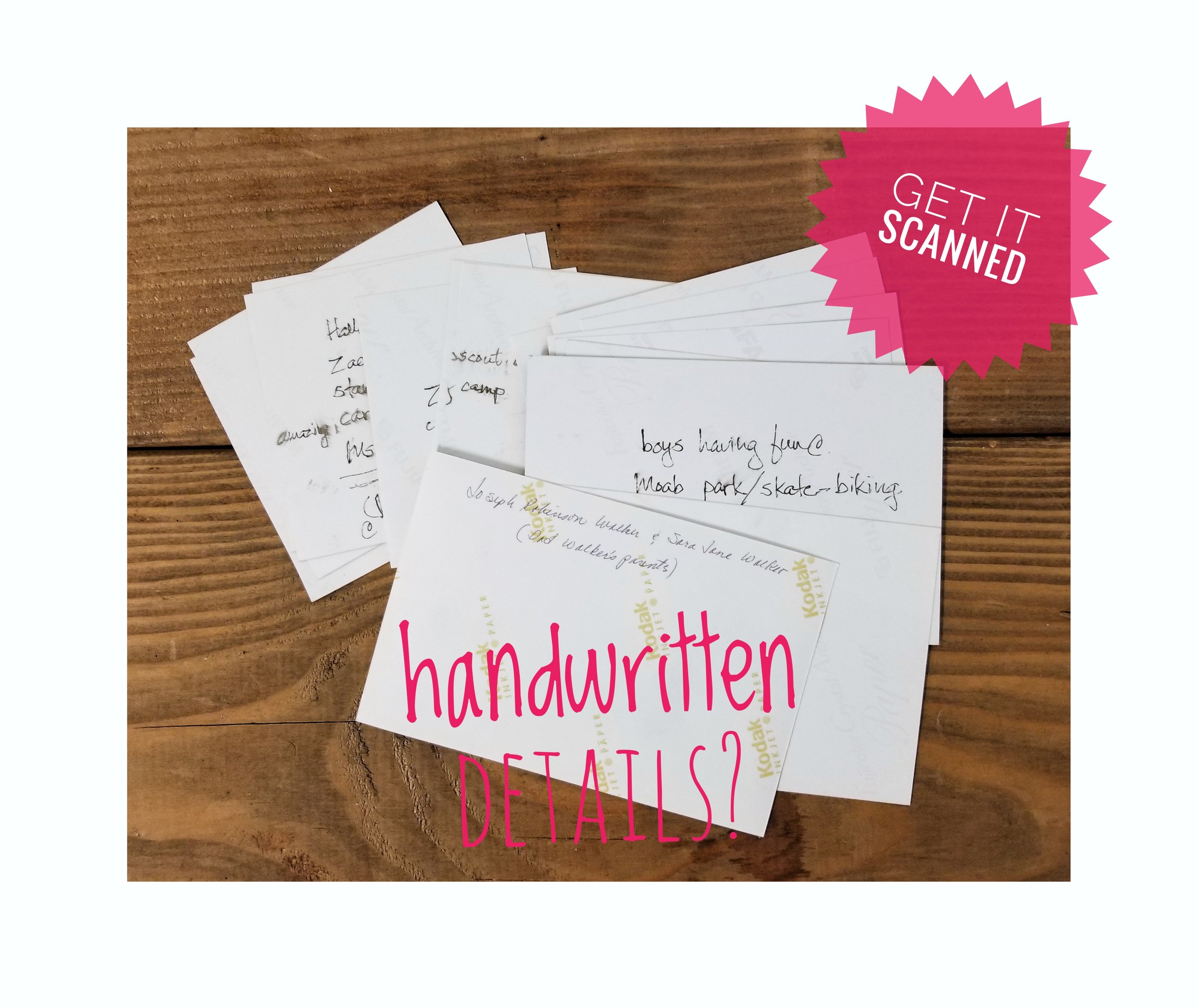 With every scanned image that has handwritten notes, dates, names etc… All that information will be scanned as well and added as a separate JPEG file with the next sequential filename.
3. Get them to me! - Shipping? … Drop Off? … Even Pick up! (SLC Area +TraveL)
Are you in the Salt Lake Area? - Let's figure out a way to get these prints to me… And we will get started on getting these scanned, restored, digitized images back to you!
4. DELIVERY of scans and your original prints
With a small batch of photos, I can easily upload to Dropbox and set them as downloadable for you.

With larger quantities I will have to burn them to a dvd and or USB drive (Extra Cost) and get them to you.
Let me know what is best for you!
Logan@Lmsorenson.net
(801)455-9957 - @LMSORENSON